A bed bug infestation can quickly take over your home and while they're not dangerous, they're certainly a nuisance. Waking up with red itchy marks on your skin could be a sign of bed bugs but there are other visual clues to look out for.
HOW DO YOU KNOW IF YOU HAVE BED BUGS?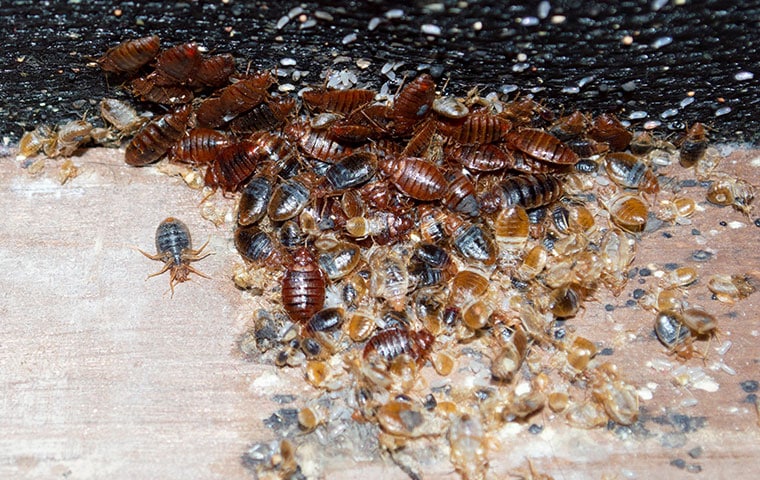 HOW DO YOU KNOW IF YOU HAVE BED BUGS?
SIGNS OF BED BUGS INCLUDE:
Bed bug bites (red itchy bumps up to 5cms in diameter) found on any area of the body, unlike mosquito bites that typically bite exposed skin only
Blood on your sheets
Bed bug droppings (dark spots the size of a full stop)
Reddish stains from crushed bed bugs
Small, pale-yellow eggshells and shed skin
SIGNS OF BED BUG INFESTATION CAN BE FOUND ON:
Your mattress
Bedframe and headboard
Any other furniture 
Cracks in the walls 
Carpets/rugs
Electronic devices  
WHAT TO DO IF YOU HAVE BED BUGS?
If you realize you have a bed bug infestation, don't despair. Sneaky bed bugs can enter your home from second-hand mattresses and furniture, luggage, clothing, and pets. It's doesn't mean your home is dirty, it simply means you need to put your rubber gloves on and reach for the bed bug treatment.