Large Loss
Protechs has the most equipment and the largest nationally certified staff in the area. This allows us to handle any size job thoroughly and efficiently. Protechs is called to handle national catastrophes throughout the country. As a member of DKI (Disaster Kleenup International) we are the company that is recommended throughout the industry. DKI is the largest Restoration Company with annual sales of over 1 billion dollars. This network is comprised of the very best restoration companies in our industry.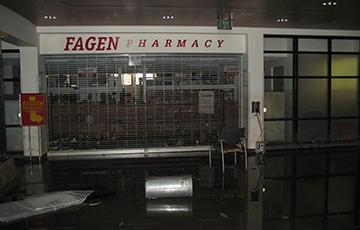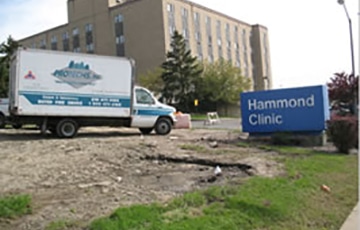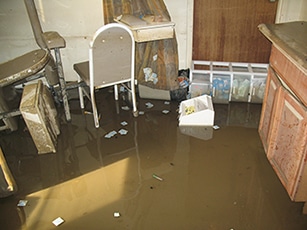 Testinomial
In 2005 we were awarded a project in Portland, Indiana known as the Weiler Building. This two story brick structure with basement was approximately 45,000 square ft. It was to be renovated into what is now the John Jay Center for Learning. The hazardous material and water remediation was a large part of the scope for this project. The mold in this building was like none I had ever witnessed before. This was a building that had been let go for years with no maintenance and was one that some had deemed hopeless. During the entire time from bidding this project to completion Gregg Smith from Protechs, Inc was most helpful in identifying the issues and formatting the proper procedures for remediation. With the work performed by Protechs, this building was transformed from a health hazard into a clean and safe environment. Greg's integrity on this project was most appreciated and earned respect. I have used Protechs on other projects since the Weiler Building and would highly recommend his firm. What I have learned about many remediation contractors is that they rely on what I call "scare tactics" to justify to the owner why they should be hired over a competitor. Mold is a big issue and it does cause great concern with health and liability issues but Protechs approaches each project with integrity and competitive pricing that truly separates them from others in their field.
          Hammond Clinic – President – Michael L. Schwarz
The purpose of this letter is to express the gratitude and appreciation of everyone at Hammond Clinic for the tremendous job that you and your team did in helping us to start the recovery process immediately following the disastrous flooding of our facility in September 2008.
Your quick response and the knowledge and professionalism of your team not only quickly dried out and sanitized the first floor area that was directly damaged by the flood waters, but also helped to prevent permanent damage to upper floors from humidity.
Please convey our appreciation to your team.
We certainly hope never to need your services again, but should that need arise, we would not hesitate to call Protechs again.
Please convey our appreciation to your team.
          Hammond Clinic – Administrator – Beverly J. DeLaoSchwarz

How Did We Do?
We strive to be the best cleaning and restoration service company in the business. Your Opinion is important to us. Help us assess our performance by taking a brief survey. click here >>