1-800-BOARDUP
Through our subsidiary, 1-800-BOARDUP, we share our commitment to assisting victims of disaster. We have relationships with over 175 Fire Departments, Police Departments, and Emergency Service Agencies in Northeast Indiana, and together our goal is to help the victims securing their home, finding hotel accommodations, and providing care bags to get them through this traumatic time. We measure our success by our ability to effectively serve and give back to our local communities.
We provide BOARD UP & ROOF COVER, SHORING & STRUCTURAL STABILIZATION, and COMPLETE BUILDING ENCLOSURE at NO CHARGE to victims who are uninsured. ADDITIONALLY, we provide the following services to covered individuals and can serve as a liaison with their Insurance Company:
• TEMPORARY FENCING
• PLUMBING WINTERIZATION
• EMERGENCY DEMOLITION
• TEMPORARY POWER & GENERATORS
• EMERGENCY CLEANING & DEODORIZATION
• EMERGENCY HEAT & A/C
• EMERGENCY TEMPORARY REPAIRS
• TREE REMOVAL
• CONTENTS CLEANING & STORING
• CRIME SCENE CLEANUP
• BIO-HAZARD CLEANUP
• ADDITIONAL RESTORATION SERVICES ARE ALSO AVAILABLE
1-800-BOARDUP is a values-focused organization that provides comprehensive recovery services to fire victims in need. Disaster victims are frequently traumatized and unaware of the important steps required of them to minimize damage and liability after a devastating event such as a fire, storm, or vehicle impact. Securing unsafe floors, walls, or ceilings and protecting the premises from unauthorized entry are often required to make the building less hazardous. This is important not only to protect personal property but also to prevent injury or death. We are committed to providing reliable, professional emergency services to victims in need and are unsure where to turn for help.
WHO YOU CALL MAKES A DIFFERENCE
WHAT YOU CAN EXPECT FROM US
EASY CONTACT – WE ANSWER LIVE
• Live Dispatch, No Pagers, No Voicemail and No Waiting for Callbacks
ALWAYS RELIABLE
• Our Staff is Ready 24/7
• On-Site in One Hour in Most Cases
NO PAYMENT REQUIRED AT TIME OF SERVICE
• From Victims Covered by Insurance
NO CHARGES WILL EVER BE BILLED TO
• ANY MUNICIPALITY
PROTECT THE SCENE
• Without Disturbing Evidence
PROTECTING LIFE AND PROPERTY
• We secure the building to prevent injury and protect the property owner's valuables
• The building is safer for fire investigators, claims adjusters, and returning property owners
WE SERVICE THE FOLLOWING COUNTIES:
IN NORTHEAST INDIANA:
ADAMS, ALLEN, BLACKFORD, CASS, DEKALB, FULTON, GRANT, HOWARD, HUNTINGTON, JAY, KOSCIUSKO, LAGRANGE, MIAMI, NOBLE, STEUBEN, WABASH, WELLS, & WHITLEY.
IN NORTHWEST OHIO:
DEFIANCE, PAULDING, VAN WERT & WILLIAMS.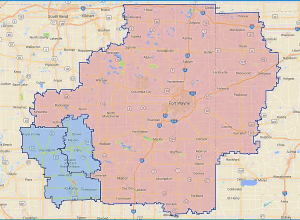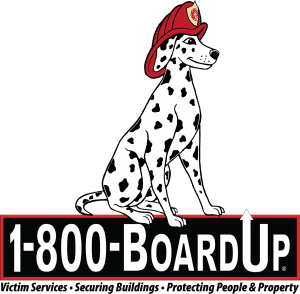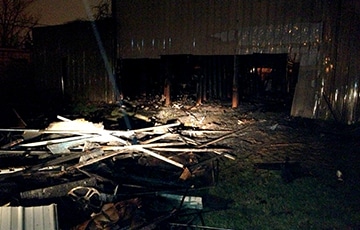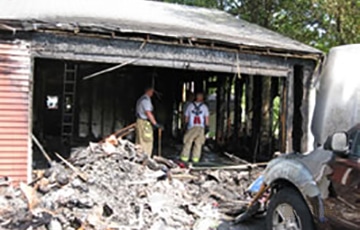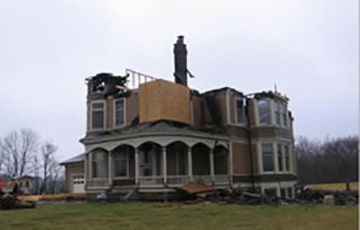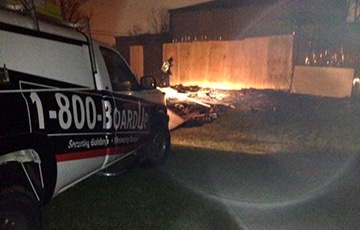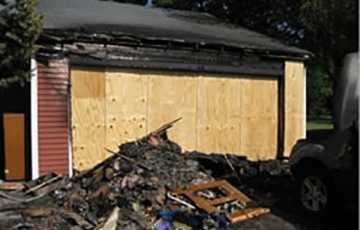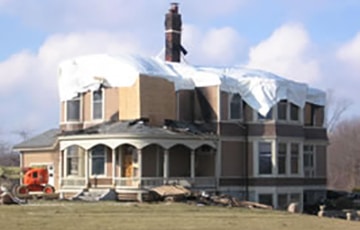 TESTIMONIALS
"I have used 1-800 Board Up for all of our board ups since they started in Ft Wayne. Before we had 1-800 we had no one to call that was ready to do this. It is very comforting to know that when we have a fire we can call 1-800 and within a half hour to an hour they will be there ready to secure any scene. It's not just a job for these people, they really care about those in need of their services and protecting whatever is left and preventing any further damage".
-Kendallville Fire Department – Fire Chief – Mike Riehm
"Not only has 1-800 Board Up been very quick to respond to our incidents. They have gone beyond just boarding up and securing the property they have worked with the victims to recover from their tragedy".
-Huntington Fire Department – Fire Chief – Tony Johnson
PROTECHS FITS THE NEED EVERY TIME-
House Fire, two story wood frame single family fully involved at the time of call. 4 degrees above zero and snowing an inch an hour. Called 1-800-Boardup 30 minutes into the fire for 14 windows and 3 doors to be boarded. When Boardup arrived we were still fighting the fire they waited for over two hours till we were done with no problem. The responding personal from Boardup were great to work with, they were happy to do their job. They are part of our team all the time – every time.
Seward Twp./Burket Fire & Rescue, Burket, IN- Fire Chief – Kevin F. McSherry

How Did We Do?
We strive to be the best cleaning and restoration service company in the business. Your Opinion is important to us. Help us assess our performance by taking a brief survey.